So, how has your love life been? Have you been dating anyone interesting? If not, may I suggest that you sign up for some more dating sites/apps, go a few more singles events and ask your friends if they know anyone you might like. Spring has sprung, summer is around the corner, and more people are out and about and wearing less clothing.
This is the perfect time to redirect your attention away from the office and instead direct it towards meeting someone special. There are so many fun opportunities right now for you to meet someone new and exciting and I'd hate for you to miss out.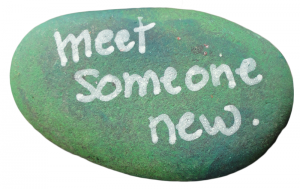 Once you've met someone new through one of these channels and they seem somewhat decent, I encourage you to be open to exchanging a few friendly emails. I've coached sooooo many singles who at first were hesitant to give someone a chance but are now soooo happy they did.
Then, if their emails are decent perhaps you can have a quick call with them to see if you'd enjoy spending a little time with them. If after the emails and the call you don't think it will work you can tell them you're life is very busy and it was nice speaking with them. You need to be polite, but you don't need to meet up with someone if you know they're not right for you. You have nothing to lose by having a quick chat with someone decent because you're NOT obligated to meet up with them.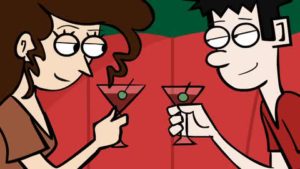 If you decide to meet them in person, the best the best thing you can do is show up with an open mind. Don't expect George Clooney, but don't expect George Costanza either! Just meet up for a quick drink together and tell them you can only stay 30-45 minutes because you already have something scheduled for afterwards.
Make sure to wear something that makes you feel confident and just focus on enjoying yourself, smiling easily and looking for fun conversations you'll both enjoy. This person is a stranger and if it doesn't work out with them it isn't a big deal. You've lived many years without them and you'll be just fine living many more without them. But if it does work out, you may have just met someone who will dramatically change your life for the better. Whatever it is that you are looking for, I hope you find it. I'll be rooting for you and please let me know how you're doing 🙂