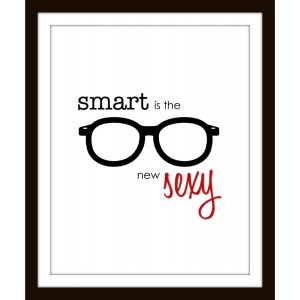 Are you SMexy? Being SMexy is essentially being both SMart and sEXY and it is incredibly attractive to other SMexy singles. Fortunately, it is within everyone's reach no matter your looks or age because it is all about you looking your best and choosing your best thoughts. Below are my top 3 tips to help you become even SMexier:
1. Focus on the positives of the moment and look for the fun. No matter where you are, if you're not enjoying yourself you can always make yourself happier simply by looking for happiness. Even if you are standing on line at the grocery store you can pick up a magazine and check out the interesting photos. You can get some extra SMexy points if you give the cutie nearby a big smile and ask them their thoughts on the photos.
2. When you speak with someone, look them in the eye about 70% of the time, which is about how much you look at the road when driving. SMexy people give others their full attention and savor being in their presence. This communicates confidence and interest in a non-verbal way. Most people find this all too difficult to resist.
3. SMexy people look for the good in others, ask them about their interests and assume they can do anything successfully. SMexy people use their smarts to give lots of authentic compliments and are great conversationalists. Others are eager to spend time with them and share their passions with them.
When you look for the positives in the moment, smile easily, give others your full attention and readily give compliments you'll attract more SMexy people than you know what to do with! Below please share your favorite tips for looking and feeling SMexy. I look forward to our discussion 🙂