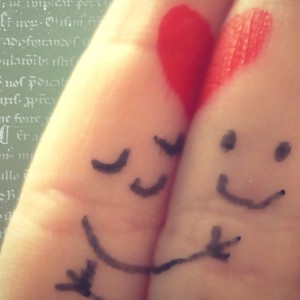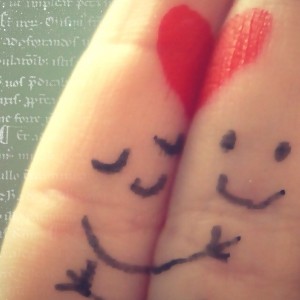 After nearly 9 years of dating coaching countless men and women, I've discovered the secrets that cause some people to become absolutely irresistible. The best part is that you don't have to have been born with perfect features or have acquired an unlimited bank account.
Being irresistible is really about having an energy which makes people feel great in your presence and draws their attention to you. Below are my 5 favorite ways to become irresistible. But I'll warn you to use them carefully because people could become addicted to being with you!
1. Be playful. Women love men who make them laugh and men love women who laugh at their jokes. If you want someone to find you irresistible just enjoy being in their presence and smile easily around them.
2. Give great eye contact. When you're with them give them your full attention and look into their eyes about 70% of the time. It lets them know you're interested in what they have to say and it makes them feel important around you.
3. Ask them about their passions. Everyone most enjoys talking about THEIR favorite subjects and the more they enjoy talking to you the more they'll want to keep spending time with you.
4. Be confident and relaxed. Focus on what makes you feel good about yourself, what you're proud of and what about your life is exciting. The better you feel about yourself the better others will feel about you.
5. Encourage them feel to confident and relaxed. Give them a few genuine and specific compliments about something they're proud of. Let them know you appreciate their positives and they'll be more likely to be positive about you.
There are many more ways to be irresistible but these are the top 5 that I find myself coming back to over and over. Some of these skills may come easily to you and others may seem a little challenging. That's OK. It just means you need to get out there, meet some Cuties, and practice being irresistible. The more you practice the quicker you'll be happy with the results. So what do you think make someone irresistible? In the comment section below let us know and cheers to being irresistible!!!
XOXO, Tracey
P.S. and this part is for the ladies only… I'm excited to extend a special invitation to attend an online interview series event I'll be a part of for FREE! How would it feel to know that at any point of your life you could quickly have an abundance of high quality, attractive and successful men blowing up your phone trying to win your attention?
I would like to invite you to the love enhancing online interview series, "How to be a Man Magnet" hosted by my colleague, women's empowerment coach, Christine Campbell. Christine will be joined by over 26 world recognized experts in love, dating, relationships, flirting and confidence who will discuss the powerful changes you can make in your life that will help you become the empowered single woman that men find irresistible.
I will be participating as an expert panelist, sharing the strategies, tools and tips that I have learned along my own journey and now share with all my private clients on what it takes to become the best version of you so you can recognize, attract and keep the best man for you!
This 14-day event will include powerful interviews with fellow experts teachings on topics such as dating for the modern woman, building confidence, overcoming the fears that are keeping you single, what men want, flirting, sex and so much more! This interview series is the equivalent of a two week dating boot camp yet it is your gift for FREE!
To sign up for How To Be A Man Magnet for FREE right now CLICK HERE. We can't wait to have you join us for this amazing summit!