Who doesn't, right? If you are like me, you have probably felt nervous in the not too distant past and didn't like it. Perhaps you've felt anxious about a project at work or maybe you were uneasy about seeing someone you know. For all those times when you've wanted a magic pill (a.k.a instant mood booster) which costs nothing, no one knows you're using them and works instantly, here are my top 3 fav techniques which have worked swimmingly for me: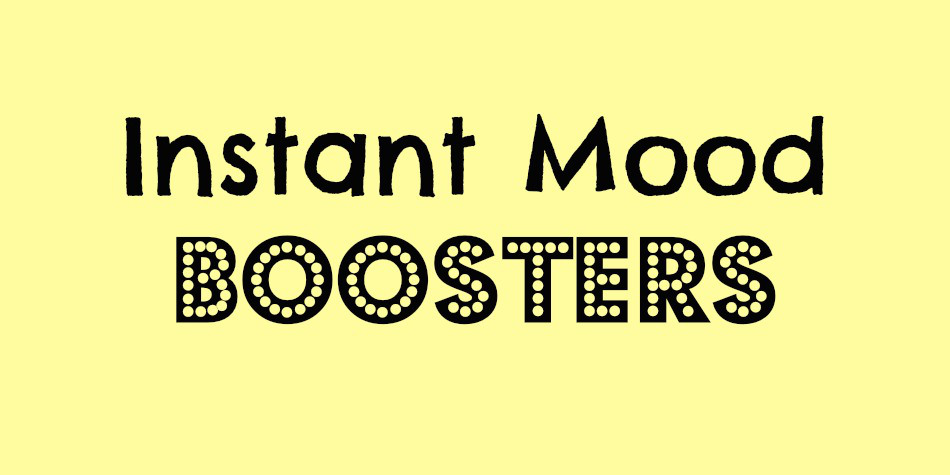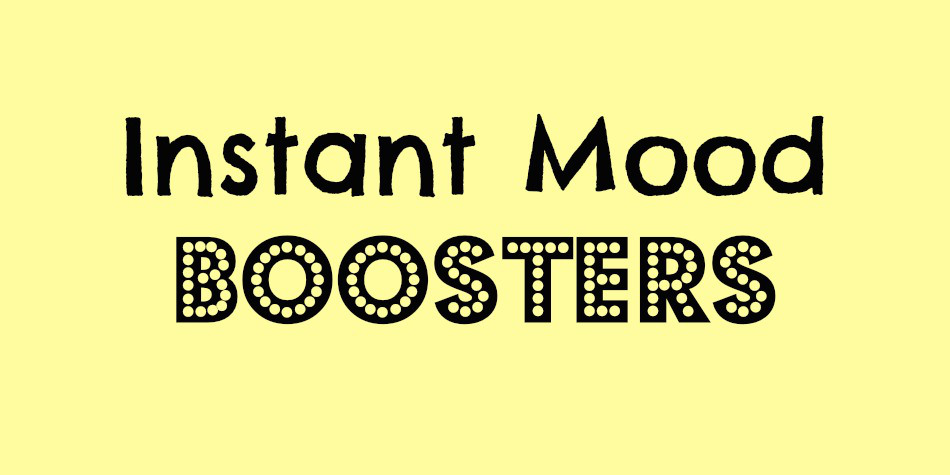 1. Close your eyes and imagine you are in your happy place. I usually imagine myself lounging on my couch with my animals on my lap because that brings me true relaxation. But perhaps you prefer to imagine you're on a beautiful beach or listening to your favorite song?
2. Breathe in slowly while thinking of the word "calm" and then breath out slowly while thinking of the word, "peace." I try to use this one when someone has negative energy towards me and I don't want to be sucked into their ugliness.
3, Speak kindly to yourself. Whenever I feel challenged and start questioning if I can do something successfully I tell myself, "I'm doing my best and that is good enough." It is for you too, ya know?
Probably the most important tip I can share for instantly boosting your mood is to tell yourself that you love and accept yourself and the future has good things in store for you. Our happiness in any moment is based on what we tell ourselves so we might as well tell ourselves good things, right? So what are some of your favorite instant mood boosters? Have you tried any of these techniques I mentioned and have they worked for you? We'd love to hear your thoughts in the comments section below.  Also, if you know someone who might enjoy some instant mood booster techniques please share this post with them!
________________________________________________________________________________
Speaking of feeling nervous, do you ever feel overwhelmed with questions about how to really connect with someone romantically? Do you have questions like:
· How do I use Tinder? And make sure my date actually shows up?
· Have reality TV romance shows warped our expectations in dating?
· When is it really ok to start sleeping together? Does it even matter anymore?
It is a lot to think about while you are looking for your someone special and can be confusing.  I'm happy to share with you that I'm going to be joining my friend, dating expert and former TV producer, Damona Hoffman (@DearMrsD) who has hand-picked the best love experts to answer all of these questions and more in a FREE virtual conference from 6/19-6/21.  You can save your seat here! [ http://datesandmates.com/SSS/Tracey ]
The S.M.A.R.T Speaker Series has been created to be FUN, and INFORMATIVE, and this series is unique in that it is set up as a roundtable video series – like some of your favorite panel TV shows.  Join me, Damona and the other dating experts as we come TOGETHER to discuss how you can successfully solve your dating dilemmas!