On 11.19.14, Craig Rogers, Michele Chalupka and I will be hosting a FURtastic singles event benefit for Animal Haven, an amazing nonprofit animal shelter in Soho. We guarantee you'll meet a lot of sexy singles and have a most pleasurable time. We look forward to seeing you and introducing you to someone new and exciting!
Get your 100% tax-deductible $35 ticket HERE!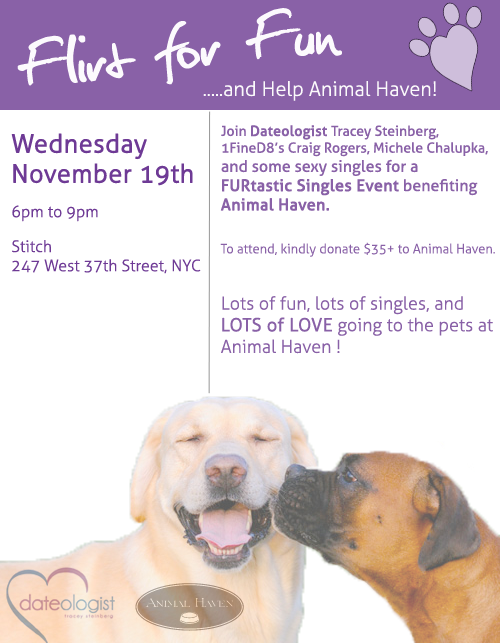 In the dating video below Chelsea learns how to flirt and searches for romance among the adoptable dogs at Animal Haven.  If you've ever wondered if you are undateable, liked a dog or just want to spend the next 3 minutes smiling you NEED to watch this adorable video which is written/directed/produced by the amazingly talented Debra Kirschner of www.DebraKirschner.com
This dating video is a blast to watch and I hope you enjoy it as much as I do. Let me know your thoughts in the comments section below and if you like this dating video please share it with everyone you know!