MOTIVATIONAL SPEAKING ENGAGEMENTS
Tracey Steinberg is happy to offer her positive words of encouragement to large groups of people. She is available LIVE or over SKYPE for a a variety of motivational speeches that can be customized to uniquely fit the topics your group wants addressed. Tracey's most popular motivational speeches include: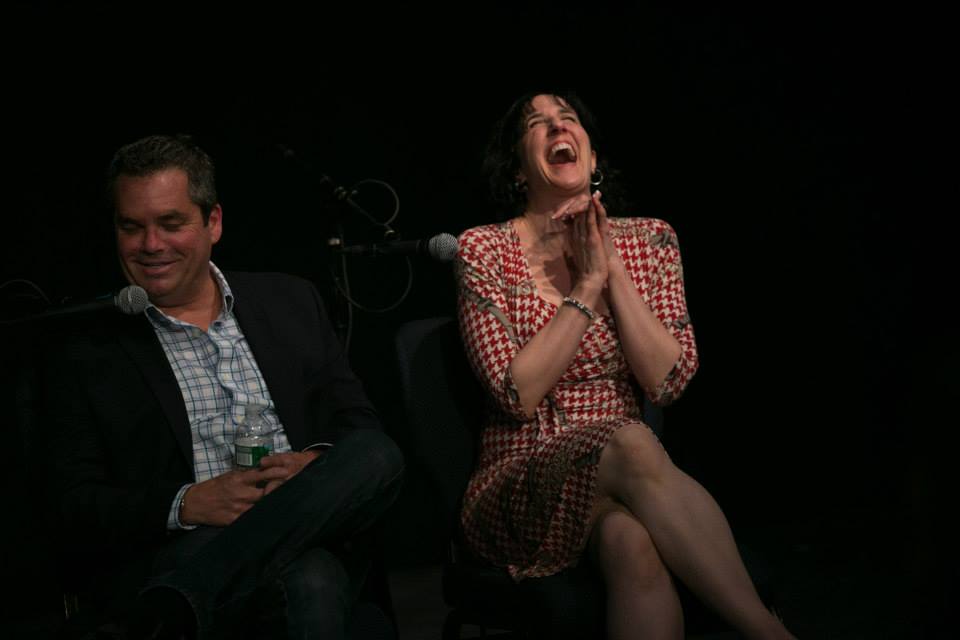 Breaking the Ice Workshop
In this workshop, Tracey offers valuable tips and demonstrates how to confidently break the ice and meet new people. She also shares tips on topics to discuss, and she shows the best way for men and women to exchange contact information. In addition to being an absolute blast, everyone who attends this workshop is guaranteed to meet new people and walk away with helpful knowledge they can start using right away!
Flirting 101 Class
In this dating class, Tracey teaches men and women how to be a sexy and confident flirts. Her positive words of encouragement and flirting tips include: how to ensure your non-verbal body language sends the right messages, the importance of great eye contact, how to make certain your new man or woman feels chemistry for YOU, what really attracts men and women to each other and more!
"Where the Men Are" Class for Women
In this motivational speech, Tracey offers positive words of encouragement and shares dating tips and relationship advice for single women on where to go to meet new men, her favorite tips for recognizing the right man, how to confidently attract this charming man to you, and what you can do to always keep him wanting more.
"She's Not Out of Your League" Class for Men
In this motivational class, Tracey offers positive words of encouragements and shares dating tips and relationship advice to single men on how to confidently succeed with beautiful women. She gives specific tips on what to do to attract beautiful women, how to approach these beautiful women the way they love to be approached, and how to connect with these beautiful women on a powerful level and more.
*All classes can be adjusted to accommodate the number of people in your group and the time allotted. EMAIL US to determine which class is best for your group.*
To watch Tracey speak on a panel about how to make a love connection while traveling please click: Yahoo.com
What People Are Saying About Tracey
"After co-hosting our LEARNING ANNEX dating class together twice we were speaking as though we were reading the same script, except we did not have one. No one wanted to leave our class and I left knowing the women now had a new level of introspection and confidence to find that special someone." David Groshen of www.DavidGroshen.com
"What made us at ease was her frank and flowing presentation. Tracey gave a special talk to my art students about online dating profile making and first impressions. Because of her ability to relate to our particular group and individual questions, we not only got excited about dating but also benefited from practical applications to present ourselves better in general." Aki Sasamoto, Visual Arts Mentor, COLUMBIA UNIVERSITY
"I got awesome feedback on your workshop. You were lovely to work with and all the participants seemed to enjoy themselves very much." - Caroline Kohles, Senior Director of Health and Wellness at www.JCCmanhattan.org/
" It was such a pleasure co-hosting an online dating profile workshop with Tracey Steinberg. Tracey's sparkly personality, enthusiasm, sense of humor and expertise resulted in a joyful workshop and tremendous confidence boost for each participant. I recommend Tracey 100% for the many people out there who are eager to find life partners but unsure of how to go about it." -Andrea Reese of www.AndreaReesePhotography.com
"Tracey was such an incredible speaker at Single in Stilettos. She gave single women the most amazing flirting tips & techniques. Even the most shy woman walked away feeling empowered and positive about trying out the new techniques to attract the right guy for her." -Suzanne K. Oshima, Founder of www.SingleInStilettos.com
"Tracey was an absolute delight to work with. Her flirting techniques made for a great interactive workshop for our HurryDaters." - Adele Testani, Co-Founder of www.HurryDate.com
"Tracey, it was lovely having you as our guest and the special interactive talkback after the "Miss Abigail" show was wonderful!" Jennifer Tepper, Director of Promotions, Davenport Theatrical Enterprises
"Tracey's workshop was very informative, entertaining and lively. I hope that she will do another one with my group." Lawrence Chernin, founder of www.brainiacdating.com
"The workshop was fun and entertaining. Tracey had a very nice system of getting everyone to participate. Too bad it had to end so soon!" Diwan Wandi of New York, NY
"The team approach worked very well, it got people interacting and was fun. And I agreed totally with your answers. Thanks for the seminar!" Kenny Albert of Washington, DC
"Tonight at Tracey's workshop it became clear to me that I have wasted too many years in dead-end relationships and I committed to myself to never do that again. WOW, I learned so much from Tracey AND I had lots of fun. What a great way to spend an evening!" Lisa Drexel of New York, NY
"Thanks to Tracey workshop I felt encouraged to meet many guys tonight. For the first time ever, by the end of the night I had given my phone number to 3 different men!!!" Jen Gold of New York, NY
Dateologist® Tracey Steinberg is available to travel for speaking or press appearances.