ABOUT THE BOOK, "Flirt For Fun & Meet THE ONE: Dating Secrets From The Dateologist"
In this fun and easy-to-read dating book, nationally acclaimed Dateologist Tracey Steinberg reveals the proven step-by-step process she's been using since 2007 to help her single clients successfully attract their someone special while having the time of their lives. In "Flirt For Fun & Meet THE ONE," Tracey shares:
* How to easily figure out who is and isn't worth your precious time and energy.
* How to attract the best person for you.
* How to flirt effortlessly.
* Where to go to meet high-quality singles.
* How to keep your hot date desperate for more, more, more!
As countless delighted clients and her own loving husband can attest, Tracey knows exactly how to help you create a loving relationship and have tons of fun along the way!!!
Tracey's dating book is filled with the best dating advice for women and astonishing dating tips for men. To read the first chapter, reviews, and purchase your copy now click:
FLIRT FOR FUN & MEET THE ONE: DATING SECRETS FROM THE DATEOLOGIST
PEOPLE EVERYWHERE ARE RAVING ABOUT TRACEY AND HER BOOK:
–Ryan Seacrest said, "You now have an instruction manual on how to find a partner!"
–Marlo Thomas said, "I love the title of your book, "Flirt For Fun & Meet The One,'… It is obvious that people really do need what you know."
–Fox & Friends First's Heather Nauert said, "Need some tips on flirting? Dateologist Tracey Steinberg is the master!"
–Elle Magazine said, "I, for one, will be using Steinberg's advice from now on."
–CBS New York said, "All you singles take Tracey's advice, get out there and make it happen!"
–Dr. Cooper Lawrence, TV and radio personality and author of 'Been There, Done That, Kept the Jewelry' said, "Flirt For Fun & Meet THE ONE, is a must-read for those who want to meet someone special while savoring the dating process. Acclaimed dating coach Tracey Steinberg offers up her most necessary and adept advice to help you feel more confident and fearless. Take it from me, you need to devour this book right now!"
To read the first chapter, reviews, and purchase your copy right now click:
ABOUT THE AUTHOR
Hi! I'm Dateologist® Tracey Steinberg and my mission is to help accomplished singles (like you) love themselves, love their lives and love someone special. I'm the author of, "Flirt For Fun & Meet THE ONE," a former NYC attorney and I've been happily married for the past 9 years.
Since 2007, I've been offering singles my unique dating coaching programs, which help accomplished singles make smart and easy changes so they can quickly embrace what makes them irresistible to someone special and become happily married.
I was the dating expert spokesperson for Marshalls department stores, and my expertise regularly appears in various media outlets including: The Dr. Oz Show, On Air with Ryan Seacrest, Fox & Friends First, CNN, HLN, WNBC, CBS NY, Good Day New York, Fox 5 News, Men's Health Magazine, Shape Magazine, Self Magazine, Redbook Magazine, Huffington Post, and The Wall Street Journal.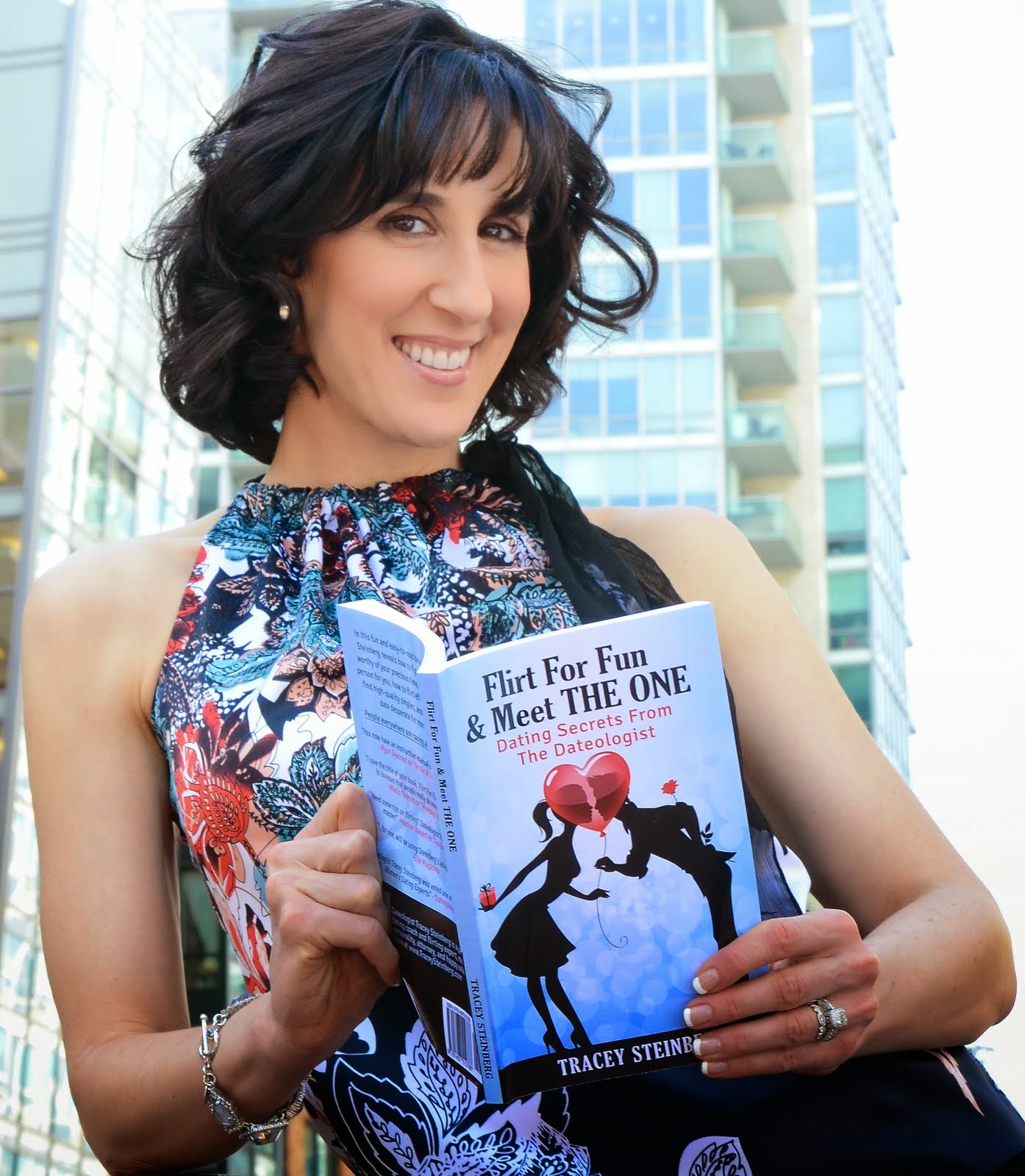 To read Dr. Robi Ludwig's interview with Tracey about the book please click: INTERVIEW BY DR. ROBI LUDWIG
For more information about the book or to buy large quantities, please EMAIL US.