ONE-ON-ONE DATING COACHING
YES- you can love your life and find the love of your life!
Dateologist Tracey Steinberg offers unique one-on-one dating coaching programs to help you recognize the right person, present yourself in the most attractive way, develop your dating skills and feel confident while you have your special someone fall in love with you!
Tracey will help you take stock of what is and isn't working for you, help you feel confident throughout the process and help you achieve goals you never thought possible.  Throughout your time spent with Tracey, you'll have full access to her dating expertise and step-by-step guidance, along with her support, and she will help to make the process fun!  
Below are the most popular one-on-one dating coaching programs Tracey offers:
LASTING RELATIONSHIP PROGRAM
If you are ready to make your ideal vision of a successful love life a reality and would benefit from lasting and consistent motivation, support, and detailed advice over the next 5-months this is the program for you and it includes:
– A 2-hour strategy session to help you clarify your goals and create a plan for success
– 3 additional 1-hour sessions that month and every month after to help you move forward
– Unlimited email support from Tracey during your 5-month program
– "Online Profile Makeover" Sessions to help you attract singles online
– Up to 3 "Emergency Dating Help" Sessions within 24 hours of request
NEXT LEVEL DATING PROGRAM
If you want to take your dating life to the next level and would benefit from consistent motivation, support, and detailed advice over the next 3-months this is the program for you and it includes:
– A 2-hour strategy session to help you clarify your goals and create a plan for success
– 3 additional 1-hour sessions that month and every month thereafter to help you move forward
– Unlimited email support from Tracey during your 3-month program
– "Online Profile Makeover" Sessions to help you attract singles online
– Up to 2 "Emergency Dating Help" Sessions within 24 hours of request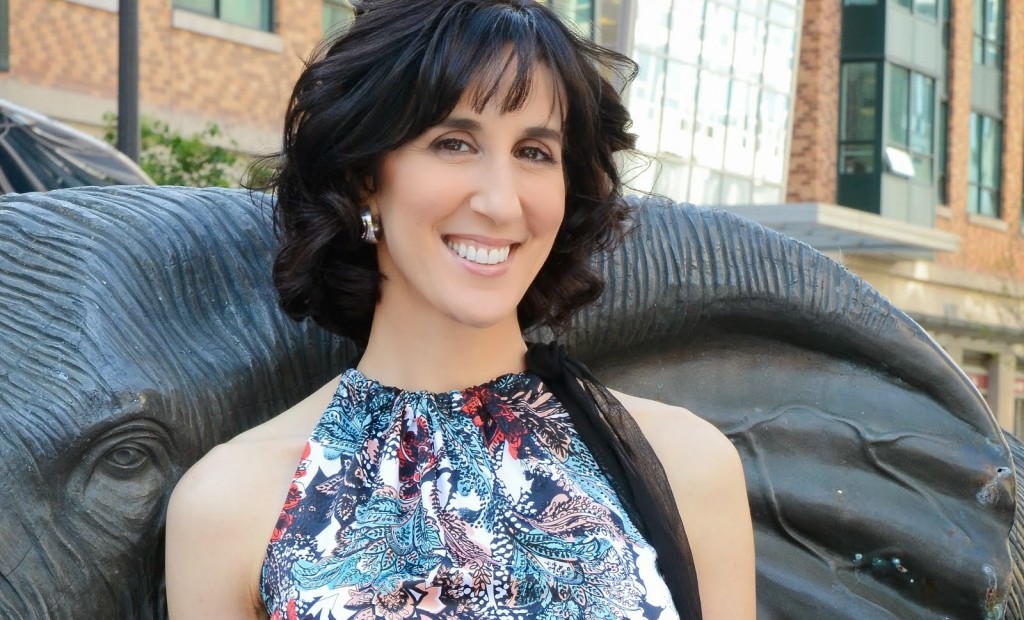 ACCELERATED LOVE LIFE PROGRAM
If you'd like to spend the entire day with Tracey focused on moving your love life forward plus have a follow-up session with Tracey one month later, this is the program for you and it includes:
– A 4-hour in-person private session to help you clarify your goals and create a plan for success
– A 2-hour "Flirting Makeover Night" in which you will have Tracey as your wing-woman
– An additional 1-hour phone session to answer your dating and flirting questions
– Unlimited private email access to Tracey's expertise and support during your 1-month program
FLIRTING MAKEOVER NIGHT
If you'd like to feel more confident flirting with attractive singles and spend a night out with Tracey as your wing woman this is the program for you:
– A 2-hour in-person private session at a location teeming with singles
– Tracey will share with you how to meet, flirt and score a date with a Cutie
– Tracey will offer you on-the-spot individualized flirting tips and advice for success
– You'll have Tracey by your side as your wing-woman throughout your time together
**All one-on-one dating coaching programs are extremely proactive and Tracey is available for IN PERSON, PHONE, or SKYPE sessions.  If you'd like Tracey's help please EMAIL US!**
TESTIMONIALS
***A reporter from the Wall Street Journal went out in NYC with Tracey as she helped her client meet and flirt with new men. This article appeared on the front page of the Greater New York section. To view the article please click:
"It was an amazing result! I thought it would take 3 years to fix it, but she fix me up within 1 MONTH!! No one else out there will do like she does. I am living my dream right now, I am not pouting anymore! Her way of fixing up is nothing like the others. She tells me things I can do step by step from week to week. Just follow her. Trust her, she knows how to get you out there. Well worth money we can spend! She is the life teacher. Thank you ever so much! You are the biggest ANGEL in my life!!"
Tomoko Tyler, Syracuse, NY
http://www.tylerconstructionservices.com/
"Tracey is very special friend who helped me align my priorities both personally and professionally. Tracey and I worked on several affirmations that reminded and motivated me to work on my priorities every day. The weekly tasks (assignments) were extremely helpful to communicate my feelings and ideas to the people I liked. After completing the course, I was able to successfully start a conversation and expand it based on the person's interest. I am thankful for teaching me things that made me happy."
Harsh Shinde, Jersey City, NJ
"Tracey helps me to focus on what is most important to me, inspires me to go for it, and gives me customized and concrete action steps which make it happen. If you are looking to further your life, take a coaching session with her now!"
Jodi Garner, New York, NY
"Tracey is an incredible coach. She puts me at ease and I can truly be myself with her. She is supportive, skilled, and truly cares. I look forward to our coaching sessions, knowing that every time we meet I get insights, help with challenges, and encouragement that helps me progress towards my goals. I cannot put a price on the value I have received from Tracey's coaching; it has made a transformational difference in my life."
L.A. Braman, Golden, Colorado
"It is not surprising that Tracey Steinberg is a life coach. In all of my experiences meeting new people, Tracey is one of the happiest people I have ever met. She is great at resolving people's issues and she knows how to help you find what or who you are looking for. Tracey is a good pick me up! Tracey has the ability to show you how to get what and who you want in your life. Miss Tracey is a fantastic person and a very good listener. I Vote Yes To Tracey!"
Sherrie Vamos, Jersey City, NJ www.WomenGetDressed.com
"I met Tracey when I was at rock bottom of rock bottom. "Life" wasn't really going as I had planned it and things seemed quite overwhelming. I remember filling out all the handouts that she had passed onto me and breaking down all my goals. To this day, even though it was about a year ago that I had met her I am still using those handouts. To give an example of how they work, when I met Tracey one of my goals was to be in better health. I was a size 10 pushing a 12, I am now a size 2! And currently preparing for nationals where I'll be vying for the title of Ms.United States! yay! Thanks, Tracey!"
Nency Escamilla,Ms. New York United States 2011
www.msnewyorkus.com