You may have noticed that I recently changed my job title, my website, my email address and where I live among other things.
I haven't told you about this yet but I'm also going to soon be launching a natural, gentle, handmade skincare line called SPARKLING SKINCARE which I'm so excited about.
I have extremely sensitive skin and over the years have had to create my own natural products because others made me feel bad about my skin. I've always dreamed of sharing what has helped me feel more confident with everyone else who has sensitive skin. I'm so proud to say that very soon I'll be making my products available and yes this will be another big change in my life!
So are you wondering why I've been making all these changes? It is because I recently had a scare and even though everything worked out I realized that life is short and tomorrow is not guaranteed. Our time on earth is precious and as Thich Nhat Hanh once so beautifully said, "I promise myself that I will enjoy every minute of the day that is given me to live."
I am committed to creating a life I love and if you aren't already on this quest I invite you to join me. So the next time you are doing something you don't enjoy ask yourself, "what would make this moment better?" Then listen to what that brilliant voice inside of you says and figure out how to change your reality. Believe me, I know changes aren't easy to make but it is even harder to stay somewhere which isn't right for you over the long term. It is a waste of your precious time. Once you realize what you want to change, let us know in the comments section below. If I can do it so can you and I am happy to cheer you on! xoxoxo, Tracey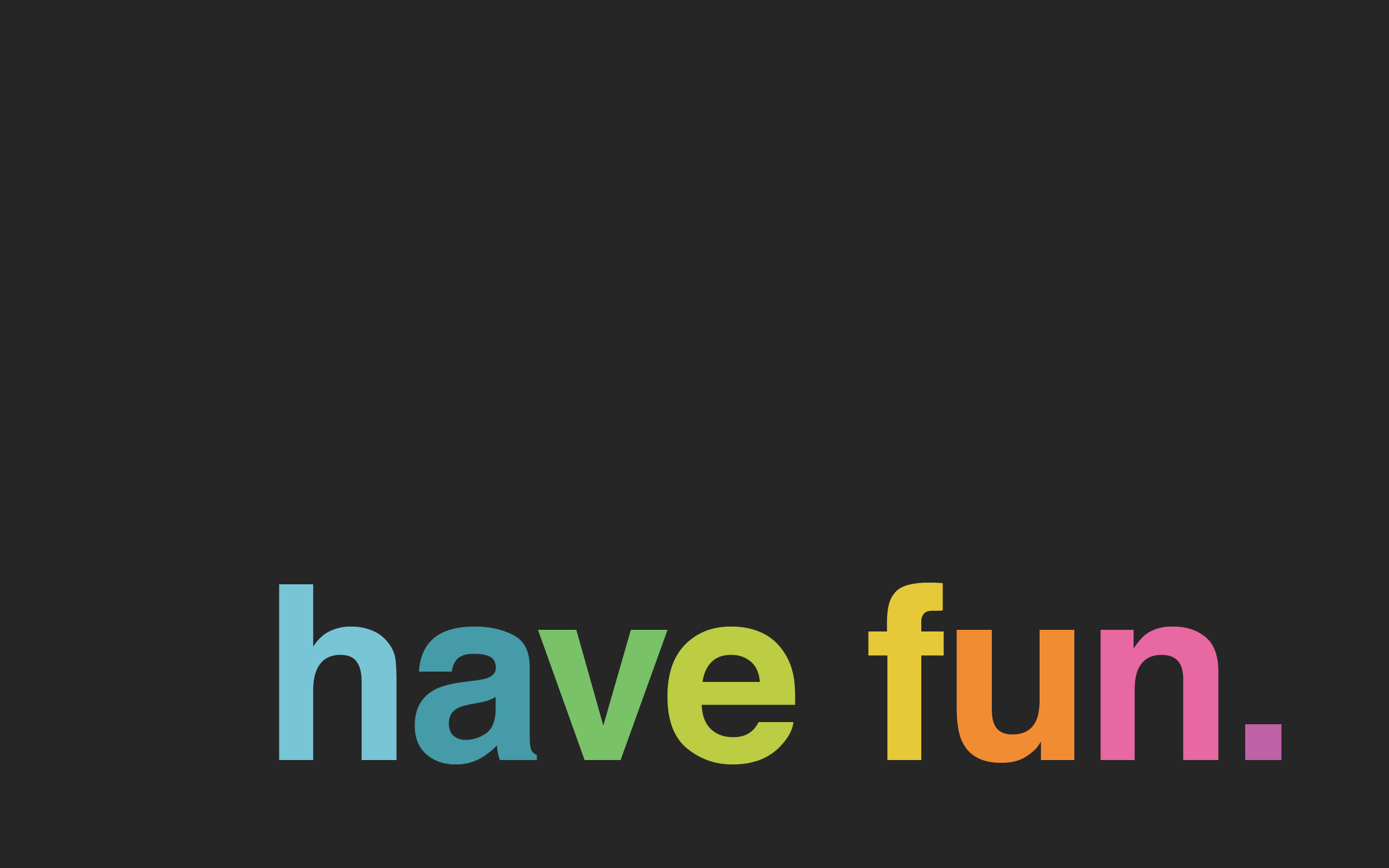 So have you ever been somewhere doing something you don't want to be doing? We all have and I'm guessing you have to. Maybe you are single and about to go to an event but don't want to or maybe you are just stuck waiting on a long line that you don't want to be on. It is easy to think about how much life sucks at that moment and how your life SHOULD be better. But struggling against reality creates a lot of disappointment and pain so I propose that rather than SHOULD-ing all over yourself you do something different.
The next time you are tempted to struggle against what is happening at that moment I propose that you accept where you are, surrender to your circumstances and look for the fun. You get more of what you focus on so you might as well focus on fun!
For example, if you committed to attend an event you'd rather not attend perhaps you can focus on how excited you are to listen to your favorite song on the way over or if you're stuck on a long line perhaps you can look for a silly magazine to entertain you. We always have two choices, one is that we can resist reality and complain and the other is that we can surrender to reality and look for ways to enjoy it. I promise you that the more you ask yourself, "where's the fun?" the more moments of happiness you'll have.  At the end of the day, isn't that what we all want???
Now I'd love to hear from you in the comment section below, how do you add more fun to your life?
Who doesn't, right? If you are like me, you have probably felt nervous in the not too distant past and didn't like it. Perhaps you've felt anxious about a project at work or maybe you were uneasy about seeing someone you know. For all those times when you've wanted a magic pill (a.k.a instant mood booster) which costs nothing, no one knows you're using them and works instantly, here are my top 3 fav techniques which have worked swimmingly for me: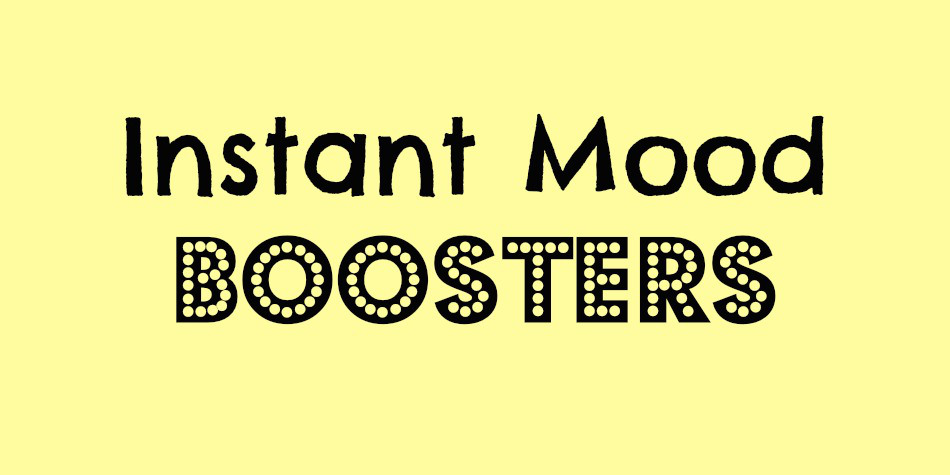 1. Close your eyes and imagine you are in your happy place. I usually imagine myself lounging on my couch with my animals on my lap because that brings me true relaxation. But perhaps you prefer to imagine you're on a beautiful beach or listening to your favorite song?
2. Breathe in slowly while thinking of the word "calm" and then breath out slowly while thinking of the word, "peace." I try to use this one when someone has negative energy towards me and I don't want to be sucked into their ugliness.
3, Speak kindly to yourself. Whenever I feel challenged and start questioning if I can do something successfully I tell myself, "I'm doing my best and that is good enough." It is for you too, ya know?
Probably the most important tip I can share for instantly boosting your mood is to tell yourself that you love and accept yourself and the future has good things in store for you. Our happiness in any moment is based on what we tell ourselves so we might as well tell ourselves good things, right? So what are some of your favorite instant mood boosters? Have you tried any of these techniques I mentioned and have they worked for you? We'd love to hear your thoughts in the comments section below.  Also, if you know someone who might enjoy some instant mood booster techniques please share this post with them!
________________________________________________________________________________
Speaking of feeling nervous, do you ever feel overwhelmed with questions about how to really connect with someone romantically? Do you have questions like:
· How do I use Tinder? And make sure my date actually shows up?
· Have reality TV romance shows warped our expectations in dating?
· When is it really ok to start sleeping together? Does it even matter anymore?
It is a lot to think about while you are looking for your someone special and can be confusing.  I'm happy to share with you that I'm going to be joining my friend, dating expert and former TV producer, Damona Hoffman (@DearMrsD) who has hand-picked the best love experts to answer all of these questions and more in a FREE virtual conference from 6/19-6/21.  You can save your seat here! [ http://datesandmates.com/SSS/Tracey ]
The S.M.A.R.T Speaker Series has been created to be FUN, and INFORMATIVE, and this series is unique in that it is set up as a roundtable video series – like some of your favorite panel TV shows.  Join me, Damona and the other dating experts as we come TOGETHER to discuss how you can successfully solve your dating dilemmas!
About a decade ago I went to my first meditation class. This instructor was world-renowned and I was so excited to go to Union Square to experience what everyone was raving about.  I arrived early and took my spot on the floor along with everyone else. As the class proceeded I tried my best to calm my mind. But, all I could think about was the 1 billion things I had to do and it was making me stressed out! I wound up cutting out of class early to go shopping for shoes at DSW.
Fortunately, I gave meditation another chance and fast forward to the present day I have grown to love it. I now think of meditation as a massage for my insides and a really beautiful temporary escape from my life. The video below is one I've recommended to people who are familiar with the benefits of meditation but don't know how to start. It's only three minutes and she talks you through it so it is a great way to dip your toe in meditation waters. Meditation helps me feel calm, peaceful and focused on what's important to me and I hope it does the same for you. In the comments section below please let me know your thoughts on the video and meditation in general
Happy May! Can you believe we are already in the 5th month of 2015??? I can't. This year is flying by and I really want us all to make it as fantastical as ever. As you know I've been making some changes in my life and so I recently rewrote my vision about what I want my life to be. It was somewhat challenging to dig deep and figure my stuff out. But as Stephen Covey states, "begin with the end in mind."
I'm happy I took the time to rewrite my vision because now I have a blueprint to guide me towards where I want my life to go. I'm a huge believer that you can't get what you want unless you know what you want and a happy life doesn't happen by accident, it happens by design. If you don't already have a vision you could allow someone else to direct your life and that ain't no way to live!
Here are some of the questions that I asked myself to create my vision and I hope they help you as well. If you'd like some more thought-provoking ones just ask me
* What brings the greatest happiness into your life currently?
* What would you like to have more of in your life in the future?
* Who do you love spending time with?
* What's special about you and what are you most proud of?
* What drives you and juices you up?
* What must occur in your lifetime in order to be fulfilled?
While you are thinking about your answers I encourage you to dig deep to uncover what really gives you the most smiles. Also, after you've answered these questions make sure you ask yourself why you want it. If you choose an answer because others expect this of you then throw that dream in the trash where it belongs. If you choose an answer because it makes your heart sing then you have a winner. If you're a decent writer you can get all of this goodness onto paper. If you're more creative you can create a vision board filled with images you love. Regardless, make sure to post your vision in a place where you can see it every day.
Our only limit is our imagination and in the comments section below,  let us know what you'd like to create in your life.  We'd be happy to cheer you on!
The other day I went horseback riding in Griffith Park.  I love being in nature, I love animals, and it was a beautiful sunny day outside so I was enjoying myself. I noticed that some of the people in the back of the group were having a hard time riding their horses.  I asked the instructor if they needed help and she said that, "the rule for success is to listen to the instructions, ask questions if you need to, and then have confidence that you can make it work.  Those people are still struggling with their confidence."  I responded by saying, "THOSE ARE WORDS TO LIVE BY!"
She then told me about a personal situation she's currently dealing with and how she needs to take her own advice and have confidence that she can make it work.  I then thought about how I could apply her "rule for success" to my life and realized that my driving skills could use some help.  As I've mentioned previously, I haven't had a car since college and driving this past month in LA has been stressful for me. I took a driving class and I've been practicing the expert's advice but what has been missing is my confidence.  I decided to apply "the rule for success" to my driving and have confidence that I can make it work.  I've since noticed that I'm much more relaxed when driving and I'm probably a better driver now that I believe in my abilities.
Now I'd love to hear from you.  Is it time for you to follow, "the rule for success?"  Are there any areas of your life which could improve if you listen to the advice of experts, ask questions if you need to, and then have confidence that you can make it work?  We don't have control over much in this world but we do have control over how much confidence we allow ourselves to have.  We might as well give ourselves the best chance for success, no? In the comment section below please let me know about a challenge you are having because I'd be happy to support you as you move forward.  As Henry Ford so famously said, "whether you think you can, or think you can't, you're right. "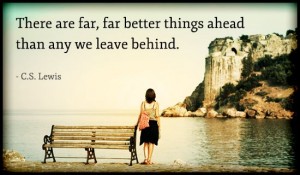 Sooooo, there's been a lot changing on my end and I wanted to give you heads up before I announce it formally.  Sid and I recently got a place in Los Angeles and officially became bicoastal which has been a dream come true for me.  It has also made me start questioning everything in my life and one of my biggest realizations has been that I've been secretly wanting to help people feel good and embrace their amazingness in all areas of their life, not just in their love life.  The advice I offer on my blog and to the media is usually focused on dating. But privately I coach people to live a happy and healthy lifestyle in ALL areas of their lives and if I'm being honest with you and myself I want to start doing that publicly as well.
So, I'll soon be announcing publicly that I'm a lifestyle expert!!!!  I'll still be sharing my best dating advice but I'll also be sharing tips on how you can live a happier and healthier life in ALL aspects of your life. I've spent the past eight years calling myself a Dateologist who helps singles meet someone special and I've been so grateful to everyone who has invited me on their journey towards love. I cherish each of you so much. But this new city is inspiring me to seek out newness in other areas of my life as well and I want to create space in my life for new ideas and new ways of working with people like you.  Can you relate to any of this? Is your inner voice encouraging you to make a change which you're feeling a little scared about? If so I'd love to hear about it in the comments section below.  I know I'll appreciate it and I'm sure you'll be helping others as well.
Years ago I walked away from a successful career as a civil litigation attorney because it wasn't in line with my life purpose and I never regretted that even though most people thought I was insane.  Changes are always scary but my inner voice has assured me that even if the worst happens I'll course correct and now I'm feeling more excited about becoming a lifestyle expert than I can express!
You see, life is short and I just don't want to ever wonder "what if?" So I'm rolling up my sleeves and reinventing myself like Madonna
 As a lifestyle expert I'll continue to support you with your love life while also supporting you to live the happiest and healthiest life you possibly can in all areas of life. I hope you'll join me on my journey and let me know how I can best support you.  My goal of these blogs has always been to start a conversation and I very much want them to be something you enjoy.
I invite you to let me know which topics you'd love to learn more about in the comments section below.  Perhaps you want to take better care of yourself or you want to feel more confident in your appearance? Maybe you want to improve your relationships with friends, family or coworkers? Whatever you want to talk about please let me know because I'm here for you and  I want you to be as happy and confident as you possibly can.  Love, Tracey
Have you ever wondered when is the right time to introduce your date to your friends? If you do it too early, it could interfere with your connection. If you do it too late, it could become an issue. In this quick dating video Craig Rogers of 1FineD8.com and I reveal the right time and after you watch, let's discuss!

So, what are your thoughts on when it is best to introduce your date to your friends? Have you ever done it too early or too late and regretted it? We'd love to hear your thoughts in the comments section below. Let's open up the conversation and get real with each other. Also, if you like this dating video please share it with the single ladies and single guys you know!
Have you ever been hit on by someone who was married? I know I have and while it can be flattering it can also be super sleazy. In this quick dating video Craig Rogers of 1FineD8.com and I share exactly what to do about it. After you watch, let's discuss!

So, have any of the marrieds ever hit on you? What are your thoughts on the experience? We'd love to hear your thoughts in the comments section below. Let's open up the conversation and get real with each other. Also, if you like this dating video please share it with the single ladies and single guys you know!
Have you ever dated someone overweight or has your date ever been bothered by your weight? In this quick dating video Craig Rogers of 1FineD8.com and I share exactly what to do about it. After you watch, let's discuss!
So, what are your thoughts on weights and dates? Has weight ever been an issue in your relationship? We'd love to hear your thoughts in the comments section below.  Let's open up the conversation and get real with each other. Also, if you like this dating video please share it with the single ladies and single guys you know!