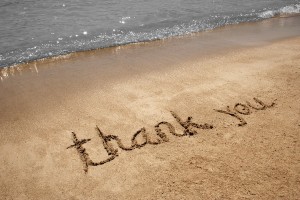 I hope you had a wonderful Thanksgiving weekend and are feeling well-fed and well-loved. I spent the day cooking and savoring everything I am grateful for. I once again want to say THANK YOU for being a part of my world. We are all so busy and the fact that you take the time to engage with me means a lot to me
I appreciate your efforts to meet someone special and I'd love to help you, so I'm excited to offer you my book, "Flirt For Fun & Meet THE ONE" at 20% off with promo code: 9K48UA44 until Wednesday.  I also want to help you look and feel your healthiest so I'm offering 20% off my Sparkling Skincare natural skin care and natural cosmetics with promo code: CyberMonday2015 until Tuesday.
I recently wrote the article below for PlentyOfFish and really wanted to share it with you. I hope it helps you be irresistible to that special someone you're interested in! TO READ THE WHOLE ARTICLE CLICK HERE
Wouldn't it be aweso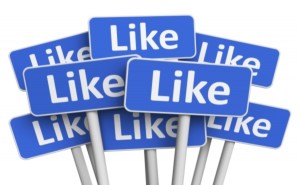 me to be absolutely irresistible to everyone you are attracted to? The good news is that you have a lot more control over that happening than you might think because being irresistible is less about them and more about you. Being irresistible is essentially about embracing your awesomeness and having others feel so good in your presence that they simply can't resist you. Below are my 5 steps to being irresistible which work wonderfully on a first date, in a long-term relationship and on essentially everyone else with a pulse.
1. GIVE GOOD EYE
The MOST important part of being irresistible is the way you look at your date. So if you're not comfortable looking directly into that Cutie's eye this is definitely an area you will want to practice and improve. I recommend you look directly into their eyes about 70% of the conversation while appreciating their best qualities and savoring being in their presence. This will allow your eyes to naturally emit an electric chemistry which will be very inviting and be very hard for your date to resist.
2. HAVE A FUN ATTITUDE
You and your date have chosen to spend a little personal time together so enjoy yourself and have a light and breezy demeanor. Choose fun and pleasurable conversations, laugh at their jokes, and freely share that gorgeous smile of yours. READ THE OTHER 3 TIPS HERE.
May you be irresistible to everyone you are attracted to! XOXO, Tracey

HAPPY THANKSGIVING! The holiday of gratitude is just a few days away and if you can read this that means you are educated and have access to a computer so you much to be thankful for. But, if you're like many people I know you may be dreading seeing your nosy relatives who will ask you about your love life. You know what I'm referring to, the ones who are terrible at small talk and instead ask, "so why are you still single?" If you are in a new relationship they may ask, "when are you getting married?" Chances are they love you and have good intentions but are a little ignorant and difficult.
E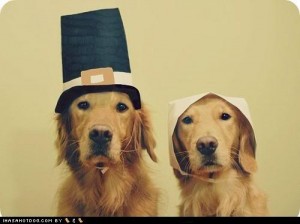 ven though you may want to jump out of your skin when they start their interrogation, I recommend that you smile and change the subject to one of their favorites. Most people love discussing children, pets, traveling or holiday shopping. But, if that doesn't work and they continue with the insensitive questions you can turn it around and ask them, "why do you ask?" If they shush after that, great. If they don't, perhaps it is time for you to excuse yourself and check on the dessert?
Thanksgiving is a time to give thanks and it is the perfect day to give thanks for all you have. It is a day off from work and ultimately you can make it whatever you want it to be. You can spend it with friends, watch movie marathons, volunteer to help the homeless or spend it with your family. If you choose to spend Thanksgiving with family (including your nosy relatives) you may want to ask a family member you trust for help in case you get "the questions." Perhaps your cousin doesn't enjoy the interrogation either and you two can make a pact to change the subject when it starts on either of you? Spending a little time in advance making a plan can go a long way towards reducing family drama and enable you to have a Thanksgiving you are truly grateful for.
Speaking of giving thanks, I want to give YOU a big THANKS. 2015 has been a year of big changes for me and I want to thank you for sharing all of them with me. We are in this together and I'm sending you oodles of love and peace on Thanksgiving!
Lately, a lot of people have been asking me what to talk about on a first date so I figured I'd once again share this 1-minute oldie-but-goodie video with Marlo Thomas in which I reveal what NOT to discuss. Be aware that if you ignore these important first date tips you'll probably be headed straight for dumpsville!
So, what do you think? Have you ever ignored these important first date tips? How did it work out? Let us know in the comments section below. Also, if you like this dating advice video please share it with the single ladies and single guys you know! xoxox, Tracey
Have you ever felt nervous after a great first date that you won't hear from them again? Everybody has but fortunately there is something you can do to inspire them to want to see you again, even if they haven't reached out to you yet. In this 1-minute oldie-but-goodie video I speak with Marlo Thomas about what to do if you haven't heard from your date but really want to.
After you watch it we'd love to hear your thoughts in the comments section below. How long after a date do you feel nervous if you haven't heard from them? In the past, what has helped inspire your date to reach out to you and what will you never do again in the future? Also, if you like this video please share it with your friends!
I'd be remiss if I didn't acknowledge that Halloween is rapidly approaching and its playful and fun nature makes it an ideal time to rack up some new dates. So, if you see someone attractive you can simply smile, look them right in the eye, and ask them a question about their costume. It is one of the easiest ice-breakers and I hope you leave your Halloween party with plenty of digits!
Thanks for watching and may you have many great dates! xoxox, Tracey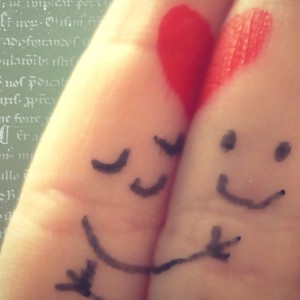 After nearly 9 years of dating coaching countless men and women, I've discovered the secrets that cause some people to become absolutely irresistible. The best part is that you don't have to have been born with perfect features or have acquired an unlimited bank account.
Being irresistible is really about having an energy which makes people feel great in your presence and draws their attention to you. Below are my 5 favorite ways to become irresistible. But I'll warn you to use them carefully because people could become addicted to being with you!
1. Be playful. Women love men who make them laugh and men love women who laugh at their jokes. If you want someone to find you irresistible just enjoy being in their presence and smile easily around them.
2. Give great eye contact. When you're with them give them your full attention and look into their eyes about 70% of the time. It lets them know you're interested in what they have to say and it makes them feel important around you.
3. Ask them about their passions. Everyone most enjoys talking about THEIR favorite subjects and the more they enjoy talking to you the more they'll want to keep spending time with you.
4. Be confident and relaxed. Focus on what makes you feel good about yourself, what you're proud of and what about your life is exciting. The better you feel about yourself the better others will feel about you.
5. Encourage them feel to confident and relaxed. Give them a few genuine and specific compliments about something they're proud of. Let them know you appreciate their positives and they'll be more likely to be positive about you.
There are many more ways to be irresistible but these are the top 5 that I find myself coming back to over and over. Some of these skills may come easily to you and others may seem a little challenging. That's OK. It just means you need to get out there, meet some Cuties, and practice being irresistible. The more you practice the quicker you'll be happy with the results. So what do you think make someone irresistible? In the comment section below let us know and cheers to being irresistible!!!
XOXO, Tracey
P.S. and this part is for the ladies only… I'm excited to extend a special invitation to attend an online interview series event I'll be a part of for FREE! How would it feel to know that at any point of your life you could quickly have an abundance of high quality, attractive and successful men blowing up your phone trying to win your attention?
I would like to invite you to the love enhancing online interview series, "How to be a Man Magnet" hosted by my colleague, women's empowerment coach, Christine Campbell. Christine will be joined by over 26 world recognized experts in love, dating, relationships, flirting and confidence who will discuss the powerful changes you can make in your life that will help you become the empowered single woman that men find irresistible.
I will be participating as an expert panelist, sharing the strategies, tools and tips that I have learned along my own journey and now share with all my private clients on what it takes to become the best version of you so you can recognize, attract and keep the best man for you!
This 14-day event will include powerful interviews with fellow experts teachings on topics such as dating for the modern woman, building confidence, overcoming the fears that are keeping you single, what men want, flirting, sex and so much more! This interview series is the equivalent of a two week dating boot camp yet it is your gift for FREE!
To sign up for How To Be A Man Magnet for FREE right now CLICK HERE. We can't wait to have you join us for this amazing summit!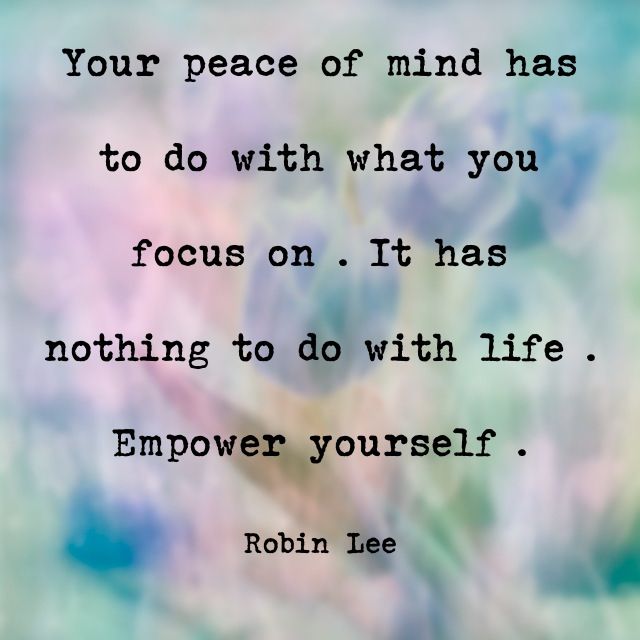 I very much believe that when something in the past continues to haunt us despite our best efforts to ignore it, it is because there is something about the experience that we don't want to believe is the truth. But here's the thing, suppressing our feelings doesn't work because those emotions continue to pop up and express themselves at the worst possible times and make us act overemotional.
Recently while I was speaking with a client about an issue she was struggling with, I realized that there were emotions about something in my own past which were popping up for me. Fortunately, I was able to stay focused on being there for her 100% during our session together.
But immediately after our session I thought about how I could take my power back from what had happened in my past and feel more peaceful. I realized that there is only one way and it is a lot easier to say than do. The solution is acceptance. I then created the following 5 questions which helped me accept what happened in my life and feel more peaceful about it. I'm sharing them with you in the hopes that these 5 questions bring you the same level of peace that they brought me:
1. What happened in my past that I'm upset happened?
2. Why do I not want to accept this happened?
3. What would it mean to me if I did accept this reality?
4. Is that fully the truth? Is there any proof that it isn't the truth?
5. What is my new description of reality?
Once I started asking myself these questions I realized that the my biggest fears were unfounded and that the terrible story I was telling myself about what happened wasn't necessarily true. Then when I created my new description of what happened I found myself feeling much more at peace and I've barely thought about it since then. By accepting what happened I was able to release the negative energy it was causing in me and I gave myself the gift of peace. Isn't that what we all want?
Now I want to hear from you, is there something that happened in your past that you continue to think about which makes you unhappy? Is there is a new way to describe what happened that will bring you more peace? Please let me know in the comment section below how I can support you feeling more peaceful. Also, if you like this article please share it with your friends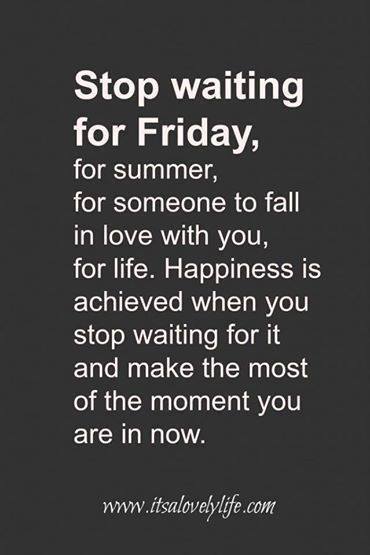 I recently saw this meme and felt inspired to share it with you.  I've known people who were living in very challenging circumstances who were so happy and I've know millionaires with everything they could ever want who were depressed. I think happiness comes from focusing on what IS right in your life and what you are grateful for.
I realize that is easier said than done but I do something that makes me happier and I'd love to share it with you. Every night (when I remember) I write 5 things I'm grateful for and 5 things I did successfully that day into my gratitude/success journal. Sometimes I'm able to write about something big that is making me very happy but most days I write something that I would otherwise take for granted like that I have food in my fridge and a dog who loves me.
My journal has helped me focus on everything I have to be grateful for and now I want to know if you do anything like that or would you consider adding it to your life? I'd love to hear about it In the comment section below.
Speaking of gratitude, I want to give a big thank you to everyone who checked out my new gentle, natural and handmade skincare shop Sparkling Skincare and I'd love to connect with you on Etsy as well!  I very much appreciate it and may you feel happiness and gratitude every day. xoxoxo, Tracey
Like it or not, we've all been there. I know I have felt the pain of losing someone's attention that I valued and I suspect you have as well. But when we are loving up on ourselves and in touch with who we truly are we are our MOST attractive to the people who appreciate us for who we are.  Yes, we might lose some relationships but as Dr. Seuss  But as Dr. Seuss famously said, "be who you are and say what you feel because those who matter don't mind and those who mind don't matter."
There are several reasons why we are super attractive to the RIGHT people when our choices are consistent with who we truly are. First of all, genuine people are trustworthy and we all love people who are expressing their true selves so we we can rely on what they say. Second, genuine people are confident, know their value and are fine with the fact that they aren't right for everyone. Genuine people choose to spend their precious time only with peeps who they authentically care about and value. Third, genuine people appreciate the good in themselves and the good in others which is uber charming and let's face it, irresistible.
________________________________________________________________________________
Now I'd like to share a "real" moment with you and that is that my gentle, natural and handmade Sparkling Skincare line has JUST BEEN LAUNCHED!!!   This is a personal mission for me and consistent with who I genuinely am because I have always had extremely sensitive skin and I've spent countless hours going to an expensive dermatologist for treatment and prescriptions which only made my skin worse.  That experience sparked my deep interest in gentle, natural products and years ago I started learning how to create natural products which quickly helped my skin become healthy again. I'm so excited to now be able to share everything I've created with you at a very affordable price (everything is under $20 and most items are under $10), and every item is handmade, by me, with love!
I hope you'll join me on my mission to be more genuine and in the comment section below I invite you to share how you'd like to be more genuine as well.  It is OK to do your thing and please know that we are supporting you. xoxoxo, Tracey
You may have noticed that I recently changed my job title, my website, my email address and where I live among other things.
I haven't told you about this yet but I'm also going to soon be launching a natural, gentle, handmade skincare line called SPARKLING SKINCARE which I'm so excited about.
I have extremely sensitive skin and over the years have had to create my own natural products because others made me feel bad about my skin. I've always dreamed of sharing what has helped me feel more confident with everyone else who has sensitive skin. I'm so proud to say that very soon I'll be making my products available and yes this will be another big change in my life!
So are you wondering why I've been making all these changes? It is because I recently had a scare and even though everything worked out I realized that life is short and tomorrow is not guaranteed. Our time on earth is precious and as Thich Nhat Hanh once so beautifully said, "I promise myself that I will enjoy every minute of the day that is given me to live."
I am committed to creating a life I love and if you aren't already on this quest I invite you to join me. So the next time you are doing something you don't enjoy ask yourself, "what would make this moment better?" Then listen to what that brilliant voice inside of you says and figure out how to change your reality. Believe me, I know changes aren't easy to make but it is even harder to stay somewhere which isn't right for you over the long term. It is a waste of your precious time. Once you realize what you want to change, let us know in the comments section below. If I can do it so can you and I am happy to cheer you on! xoxoxo, Tracey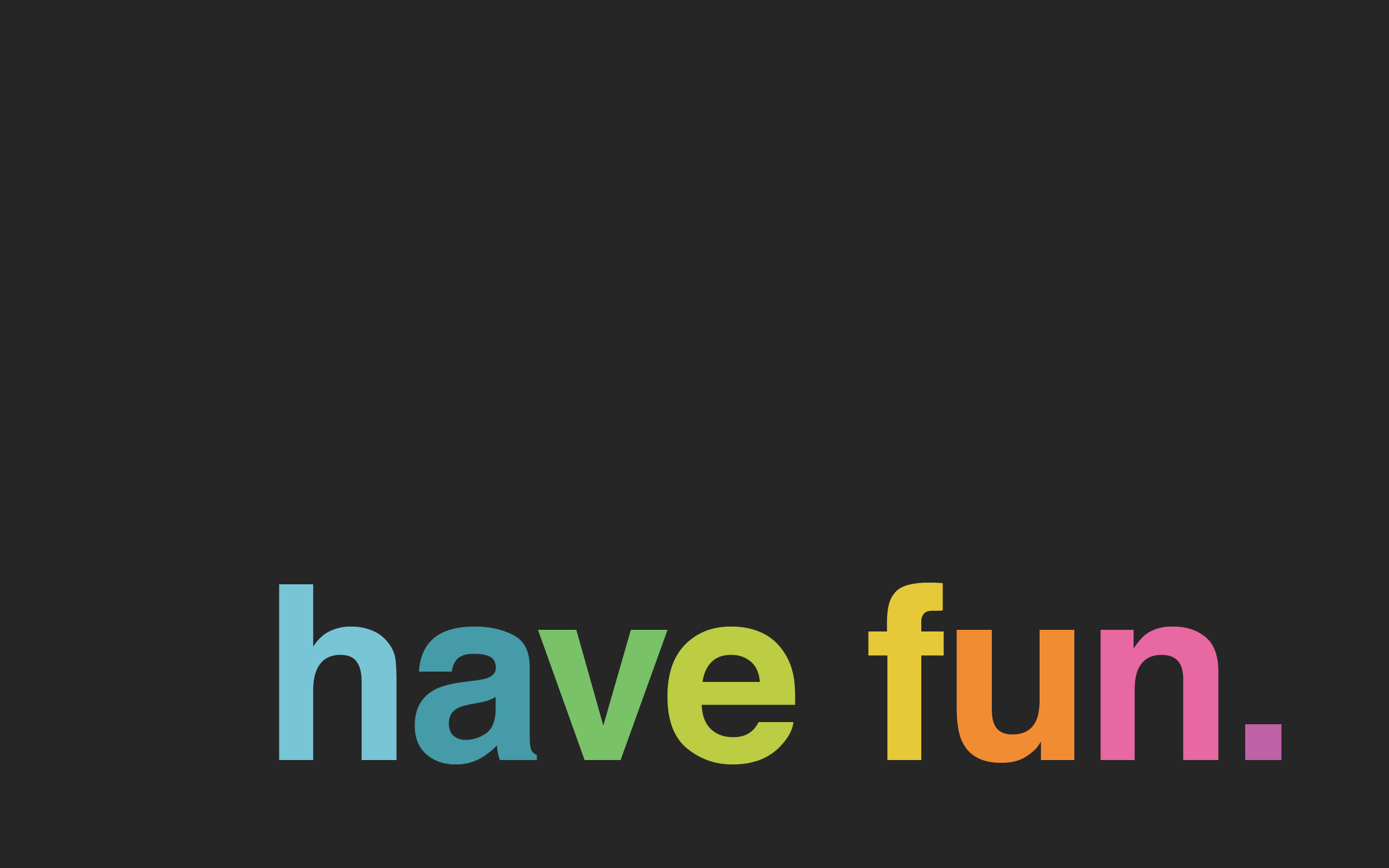 So have you ever been somewhere doing something you don't want to be doing? We all have and I'm guessing you have to. Maybe you are single and about to go to an event but don't want to or maybe you are just stuck waiting on a long line that you don't want to be on. It is easy to think about how much life sucks at that moment and how your life SHOULD be better. But struggling against reality creates a lot of disappointment and pain so I propose that rather than SHOULD-ing all over yourself you do something different.
The next time you are tempted to struggle against what is happening at that moment I propose that you accept where you are, surrender to your circumstances and look for the fun. You get more of what you focus on so you might as well focus on fun!
For example, if you committed to attend an event you'd rather not attend perhaps you can focus on how excited you are to listen to your favorite song on the way over or if you're stuck on a long line perhaps you can look for a silly magazine to entertain you. We always have two choices, one is that we can resist reality and complain and the other is that we can surrender to reality and look for ways to enjoy it. I promise you that the more you ask yourself, "where's the fun?" the more moments of happiness you'll have.  At the end of the day, isn't that what we all want???
Now I'd love to hear from you in the comment section below, how do you add more fun to your life?