How can Dateologist® Tracey Steinberg Help YOU?
If you are an accomplished professional who is ready to meet someone special and have them fall in love with you Dateologist® Tracey Steinberg can help you.
As a dateologist, Tracey Steinberg is both a dating coach and a flirting expert. Tracey has created her own unique "soup to nuts" expert dating coaching program which has successfully helped countless people enjoy the dating process, finally have the romantic relationship they used to dream about, and feel happier in their lives overall.
What are Dateologist Tracey Steinberg's Upcoming Events?
The next Flirting Party for MEN will be in NYC on May 30, 2013 and the next Flirting Party for WOMEN will be in NYC on June 20, 2013, join us!
Tracey's Dating Coach and Flirting Expert Testimonials
I have been working with Tracey for only a few weeks now and have made incredible progress. Her warm, positive, and nurturing manner makes our sessions productive and fun. With her support I have been meeting more men than ever and now may have finally met "The One". I am also making progress in my career and have improved my relationships with family and friends. I give her personal coaching program my highest recommendation without reservation.
Manju Rentala of New York, NY

I truly appreciate that Tracey's commitment to my well-being and happiness is clear. She is always supportive, open and ensures that her coaching styles meet my needs. As she encourages me to take risks and try new ideas to reach my goals, it's extremely reassuring that Tracey is ready to lend her strength and guidance to help me along my journey. I'm definitely excited about my present and new future because of my time with Tracey!
Robin Jenkins of New York, NY
Tracey helps me to focus on what is most important to me, inspires me to go for it, and gives me customized and concrete action steps which make it happen. If you are looking to further your life, take a coaching session with her now!

Jodi Garner, New York, NY
It was an amazing result! I thought it would take 3 years to fix it, but she fix me up within 1 MONTH!! No one else out there will do like she does. I am living my dream right now, I am not pouting anymore! Her way of fixing up is nothing like the others. She tells me things I can do step by step from week to week. Just follow her. Trust her, she knows how to get you out there. Well worth money we can spend! She is the life teacher. Thank you ever so much! You are the biggest ANGEL in my life!!

Tomoko Tyler, Syracuse, NY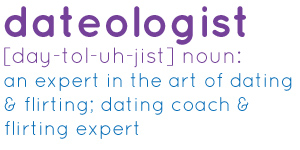 Enter your email below to instantly receive my favorite dating tips and special offers.

AS SEEN IN:






To read the CNN and WALL STREET JOURNAL articles about how Tracey helps singles or to hear her conversation about flirting on "On Air With Ryan Seacrest" please click: MEDIA.